Classes
Illustrating Children's Books: Beginning to Intermediate
Tufts University SMFA

DES 1016-C1
Experience firsthand the wonder of children's book creation. The objective of this course is the production of your own children's book "dummy," a mock-up suitable to present for publication. More advanced students may work toward submitting illustrations to the Bologna Book Fair. Throughout the semester we will focus on issues of style, color and design, and discuss topics such as layout, characterization, pace and mood and their relationship to illustration. Assignments will focus on experimenting with various media and working toward a consistent style.
As your work develops, your manuscript will be continually cross-critiqued by the instructor and the other students. We also will examine the various types of children's books currently in the marketplace and you will become familiar with the current demands of editors, publishers and agents in the publishing industry. Prerequisite: A beginning illustration course or some drawing experience.

Visit the Tufts SMFA website
Illustrating Books and Writing with Ilse Plume
The Umbrella Community Arts Center
T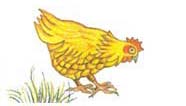 his course focuses on the creation of a picture book. This might be a book for children, a book of poetry, or an original text or a journal of travel.
Students will learn how to create a picture book using both the text and sequential images. Starting from the idea stage, to a mock-up or "book dummy" presentable to a publisher. Students may use media such as water colors, acrylics, gouache, or pen & ink or digital images for those who have the necessary computer skills.