Classes
Illustrating Children's Books: Beginning to Intermediate
Tufts University Summer Session

Monday & Wednesday: 6:00-10:30 PM
May 24-June 28, 2017
GRA 0004C1
Jump into the wonderful world of picture books this summer! As a kid you probably spent happy times with Alice in Wonderland, Winnie the Pooh, Dr. De Soto, and Where the Wild Things Are. Now it's time for YOU to take the plunge, and become author and illustrator! This course offers students the opportunity to create a book "dummy" or mock-up, with text and illustrations. (The text can be either from your own original stories, or from public domain sources.)
Assignments will start with creating beginning sketches and text for the book dummy, to small vignettes, and later to full-page and double-spread illustrations. We'll examine the types of children's books in the marketplace, and become familiar with current demands of editors and publishers. This course is suitable for beginners as well as those developing their current skills.

Visit the Tufts SMFA website
The Art of Collage
Tufts University Summer Session
Saturdays: 9:00 AM-1:00 PM
June 3-June 24, 2017
GRA 0036A
Picasso, Braque and Matisse launched the art of collage into the mainstream of Art in Paris. But even before that, the earliest collage samples were created by twelfth-century Japanese calligraphers who glued paper and fabric and created textured surfaces as a background for their poems.
Using materials such as photos, magazines, newspapers, wallpaper, fabric, paint, etc. students will create new images.
Topics will include the history of collage, and exploration of collage (the pasting or gluing of paper onto a surface), decoupage (cut paper collage), decollage (subtracting materials), mixed media collage (using paint or a combination of media with collage), photomontage (a collage using cut and ripped photos) as well as assemblage (a combination of three dimensional objects glued to a surface) . . . and other fun and exciting techniques.
This art form is like a kaleidoscope of images, where every turn offers new and surprising results. You can be creative, free, intuitive, original, and spontaneous. The possibility of change exists at every turn. No other medium gives such a wide variety of exciting possibilities. All levels are welcome!
Illustrating Books and Writing with Ilse Plume
The Umbrella Community Arts Center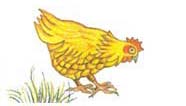 This course focuses on the creation of a picture book. This might be a book for children, a book of poetry, or an original text or a journal of travel.
Students will learn how to create a picture book using both the text and sequential images. Starting from the idea stage, to a mock-up or "book dummy" presentable to a publisher. Students may use media such as water colors, acrylics, gouache, or pen & ink or digital images for those who have the necessary computer skills.